A 5 Step Guide to
COVID-19 in Pakistan
Incubation period 1-14 days,
Average:5-6 days
By now, you've probably heard of COVID-19, also known as the Novel Coronavirus: That's because COVID-19, which originated in Wuhan, China at the end of 2019, belongs to a large family of viruses known as Coronaviruses that are known to cause illness ranging from the common cold to more severe diseases such as Middle East Respiratory Syndrome (MERS) and Severe Acute Respiratory Syndrome (SARS).

This post provides you fact-based, scientific data to inform your decisions, highlighting symptoms, testing, treatment and offering tips about minimizing exposure to COVID-19. You can learn more about the products we offer to help with treatment here (Insert Link here)
Signs and Symptoms:
COVID-19, while often displays no symptoms at all, may manifest in several flu-like ways. These include, though are not limited to, feeling lethargy/ low energy, body and muscle pain, watery eyes, fever, a dry cough, weakness and in some cases, difficulty in breathing.

Elderly above 60 years of age, particularly those with preexisting conditions including heart disease, respiratory illnesses, cancer of any sort, liver or kidney disease are considered Immunocompromised and therefore at high risk. Bear in mind though, that the disease can strike any age group and symptoms may vary from mild to very severe.

Prevention:
As there is currently no vaccine for COVID-19, the best protection is in prevention. Here are some easy tips on doing just that:

Wash or sanitize your hands often:
Wash your hands often with soap and water for at least 20 seconds particularly if you've been in a public place, blown your nose, coughed, or sneezed. It's especially important to wash before eating or preparing food, before touching your face, after using the restroom and after leaving a public place If soap and water are unavailable, use a hand sanitizer that contains at least 60% alcohol.
Maintain Distance:
Outside your home: Put least 6 feet of distance between yourself and people who don't live in your household, or with members of your household who are sick, wherever possible. Remember that some people without symptoms may be able to spread virus. Maintaining distance from others is especially important for people who are at higher risk of getting very sick.
Use a Mask
Cover your mouth and nose with a mask when around others. One can spread COVID-19 to others even if they do not feel sick. A mask will protect you and others and should be worn in public settings and when around people who don't live in your household, especially when other social distancing measures are difficult to maintain. However, masks should be avoided on infants, or with people who are incapacitated.

Quarantine/Isolation:
If one tests positive for COVID-19, they must self-quarantine or isolate for 14 days, while watching out for any of the above-mentioned symptoms. In case of mild symptoms complete self-isolation should be strictly observed to prevent spread of infection. If your symptoms worsen, you should seek medical attention immediately
Home treatments (for mild symptoms):

Good rest
Plenty of fluids
Keep warm
Take Vitamin C & D
Antipyretics to settle fever and pain)
Use Humidifier if feeling difficulty in breathing, to ease breathing. You can find one here (Insert Link here)
Steam nasal passages for 5 minutes each hour if exhibiting symptoms, or as needed during the day for prevention after exposure to an external environment
Isolate and launder clothes as noted above, and take a hot shower after being exposed to an external environment
Please consult with a medical professional in case of infection or suspected exposure. Severe cases may require hospitalization.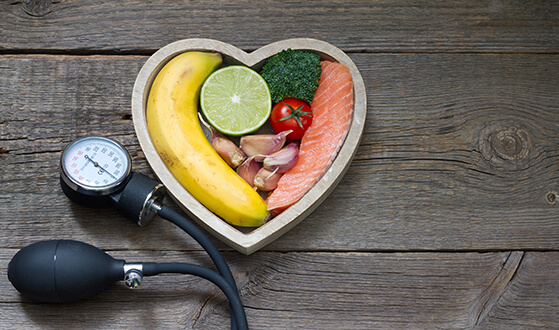 5 Simple Steps to a Healthier Blood Pressure
Hypertension, or high pressure, is the leading cause of heart disease worldwide as per the British Journal of Medicine. If your BP averages 130/80 you may have stage 1 hypertension and are in a higher risk category for cardiovascular illnesses.